Computer Troubleshooters Galway West on the move
---
Computer Troubleshooters Galway West, is delighted to announce that it has moved to new offices and are now located in the heart of Bearna Village at Aonad 1, Tí Phuirséil. Moving "down the road" giving a more visible presence in an already bustling village.
Computer Troubleshooters, continues to provide on-site and remote IT support for small to medium sized businesses and consumers. More than just a computer service company, Computer Troubleshooters works as part of the customers staff to help their business grow through the most effective and efficient use of technology. By combining the friendly, personal service of a small, locally owned business with international support.
In business for 15 years, Computer Troubleshooters has experienced huge changes in technology since it started. Now shifting its business focus towards Cloud Computing, remote work, Cyber-Security and online services while continuing to provide IT service, IT support and IT sales.
For further information and to solve your IT problems, call 091 867888.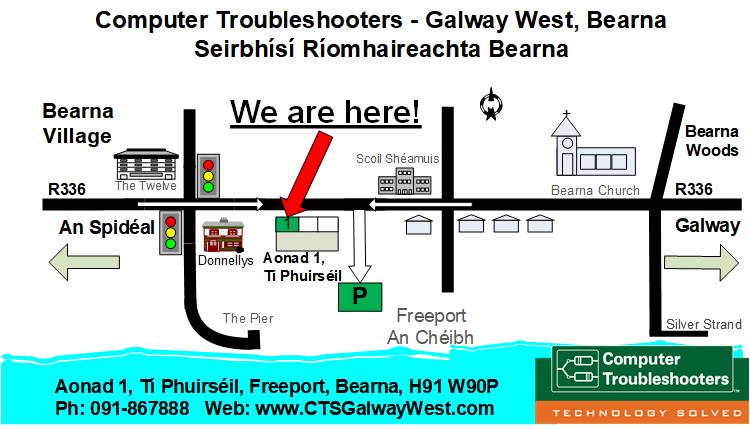 ---
---