Are you at risk from Encryption Ransomware?
---
The simple answer is YES!   To keep your  IT safer, Computer Troubleshooters is now recommending Heimdal Security products to improve your cyber security.
Heimdal Security proactively manages your network security from a single easy-to-use interface to keep cyber-criminals and data stealing malware away from sensitive data.
With its powerful real-time traffic filtering engine, its advanced multi-vector traffic-pattern detection engine & silent vulnerability patching engine, Heimdal Security keeps PCs, laptops, tablets, networks and servers safe from the latest cyber threats.
Heimdal Security is the perfect addition to any environment, because it proactively scans your Internet traffic for threats and cyber attacks, blocking them before they happen.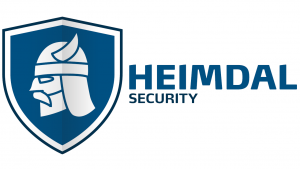 To learn more about cyber risks and Heimdal Security click here
Call your local Computer Troubleshooters office for help and advice to reduce your IT security risks with Heimdal Security.
---
---